About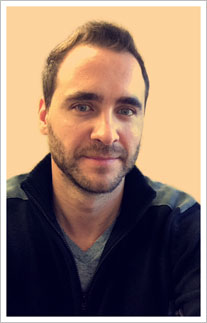 Hello and welcome!
My name is Jake Reese and I'm an artist specializing in graphic design and illustration.
I grew up in a small town and moved to the big city to pursue my career in art. I have lived in the Seattle area for over 16 years and I love it here.
I have been working in the art field for over 13 years now. I started at a local magazine as their resident illustrator, after graduating from The Art Institute of Seattle, and since then I have had jobs at a game company, marketing firm and even a tool company. I love to create art and I have done everything from illustrating magazine articles and page layout to character design and packaging design.
I believe that as beautiful as this world is, we can always use more beauty in our lives and I try to do my part by creating attractive and eye catching illustrations and designs. My work is produced with great attention to detail as I believe that "the difference between something good and something great is in the details."
When I'm not drawing or designing I'm usually creating in other ways like cooking or making my own beer. I also enjoy being active by working out, playing sports, hiking, swimming, snowboarding and riding my motorcycle.
Below is a list of some of the things I can do:
Character Design
Packaging Design
Web Design
Illustrations
Logo Design
Business Cards
Letter heads
Flyers
Posters
If you want to know more about my work history, click the link below.